The Trans Chat Room Guide.
You must be cool with trans people to use the transgender chat room.
By chatting here you agree to abide by our terms of service at all times.
Do not give out any personal information in this public adult chat room.
Never trade pictures, videos or other personal information at anytime.
Do not harass or intimate other users or use hateful or derogatory statements.
Moderators for the transgender chat room are, Pete and Carl.
Any problems with the moderators use the form on the contact page to get in-touch with the administrator.
Some people are looking for "shemales" aka chicks with dicks. Many transgender people are trying to move away from the shemale title and prefer other terms. Depending on where you are in the world, you may think of ladyboys. Different gender bending people may be at different stages in their lives, and these things can change. Some are just doing some crossdressing, some get boob implants or other surgeries to enhance themselves. Do not assume anything when you meet a transgender person, it may be best to ask what they prefer.
Trans on Cams
Transgender, crossdressers, shemales, ladyboys  – all kinds of fun people doing live cam chat with these portals:
The erotic cams live biz has a good selection most hours of the day and night.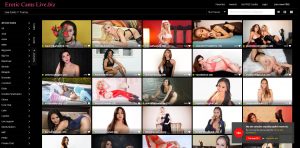 I usually find a few doing open chat with their cam on via the sex tip cams portal as well.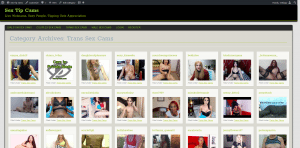 Some are doing free cam watching and chatting, but most will not follow your direction or desires unless you go private paid room or tip some dollars / tokens when asking.